Post address
Email
Tel/Fax
INFRAMET, Bugaj 29A, Koczargi Nowe,
05-082 Stare Babice, Poland
General information: info

@

inframet.com
Sales: sales

@

inframet.com
Technical support: support@inframet.com
tel +48 22 6668780
fax +48 22 3987244
Contact guidelines
You can contact Inframet directly or through international representatives (see

Representatives

section)
We prefer email as a modern method of commercial communication over telephone calls due to high possibility of misunderstanding during oral talks and due to easy access to archive emails with precision data.
Detail Inframet business rules are presented in Customer guide and Export control sections.
If you want to become our representative or partner then please visit Cooperation

section.
If you want to receive regularly company news then please subscribe to Newsletter section.
You can visit us at our main facilities at Koczargi Nowe, Bugaj 29A, Poland, EU. Attention:

Google offers wrong map and wrong street view of Inframet main facility.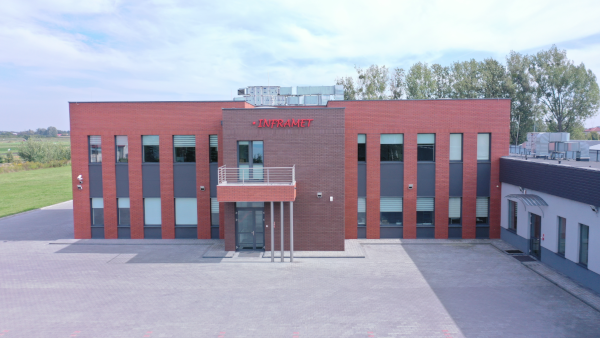 Fig. 1. Photo of Inframet main facility (real building)
According to Google Maps, Inframet main facility is a small old ruined building located in a neglected area. Please be informed that the building indicated by the Google have never been Inframet facility. At present Inframet real main facility is the large modern building in form of two adjacent rectagles seen in the photo below. Next, the satellite view photo present situation about 1.5 year ago when the construction has not been fully finished. Now, the area looks much better than during the construction stage.
a)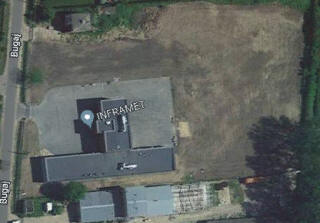 b)
Fig. 2. Data from Google Maps: a)Satellite view that indicates small old ruined building as Inframet instead of the large modern building below, b) photo of the supposed "impressive" Inframet facility according to Goggle Maps
Unfortunately people nowadays have tendency to rely totally on data delivered by Google and some of our potential customers have lost faith in Inframet after looking on our supposed facilities in this ruined building showed in the photo above. Do not believe Google Maps and do visit us !!!.
---