Multi- sensor surveillance systems represent a fast growing group of electro-optical systems of critical importance in both defense and civilian applications. At the same time they are the most expensive groups of electro-optical systems. Most advanced but rarely met multi-sensor surveillance systems are built from a long series of sensors like thermal imager (or two thermal imagers), color VIS camera, low light VIS-NIR camera, SWIR camera, laser range finder, laser designator, laser pointer, illuminator located on a mechanical platform. Most typical multi sensor systems are built in form of three sensors (thermal imager, VIS-NIR camera and laser range finder) located on a mechanical platform. The latter can be stabilized or non-stabilized.

All sensors used in the multi-sensor surveillance systems should be tested to assure that they fulfill assumed requirements. Next, such test should be periodically repeated to detect early deterioration of sensor parameters. Further on, all the sensors must be in properly aligned to assure proper performance of overall multi-sensor system. Deviations from the proper alignment must be corrected by periodic re-boresighting.
Inframet offers two type of systems for testing multi-sensor surveillance systems: MS systems and MIM systems.
MS series system are Inframet primary test systems to support testing and boresight multi-sensor surveillance systems. MS systems are quasi universal test systems optimized for task of extensive testing and boresighting of big/medim size multi-sensor surveillance systems at laboratory/depot conditions. Some of Inframet customers built special platforms that make possible transport of these systems and they carry out tests outside laboratory. However, such situation is an exception from the rule.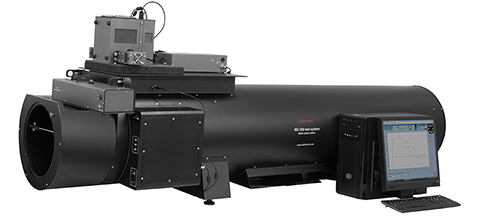 Fig. 1. Photo of MS300 test system
MS test systems are expensive. Therefore Inframet offers also lower cost MIM systems of significantly limited test capabilities. MIM systems are based on the same collimators but use simple radiation sources and targets exchange tools. MIM is also a non computerized system. Therefore MIM is a perfect tool for manufacturers of multi sensor imaging systems or maintenance workshops that need simple, lower cost tool to check focusing, resolution, sensitivity and boresight errors of multi-sensor imaging system.
a)

b)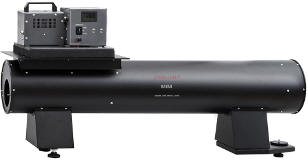 Fig. 2. Photo of two MIM systems: a)MIM350, b)MIM110
Learn more: